Flight Planning &

Multi-Leg Tankering
Automated Tankering Calculations Deliver Optimized Tankering Results in Seconds
Multi-Leg Tankering - Made Easy for Everyone
Give anyone in your flight department the ability to calculate tankering.
It's as easy as...
Select the aircraft you wish to calculate tankering for.
Add each leg that you would like included in the calculation.
Adjust Routing Parameters to your desired specifications.
Effortless Calculations - Optimized Results
No manual calculations needed - find your ideal fueling route for any trip in seconds with the FuelerLinx Multi-Leg Tankering Calculator™.
The software rapidly completes millions of calculations to determine the optimal fuel uplift per leg based on:
Customer-Specific Contract Fuel Pricing
Ramp Fees & Volume Discounts
Aircraft Performance Profiles
Tankering Efficiency
...& much more!
Preset Advanced Performance Profiles
Flight Planning is a breeze with customizable Aircraft Performance Profiles.
Integrated Flight Planning & Advanced Aircraft Profiles allow you to choose climb, cruise, and descent for the most accurate tankering calculations.
To Tanker or Not To Tanker? That's an Easy Question.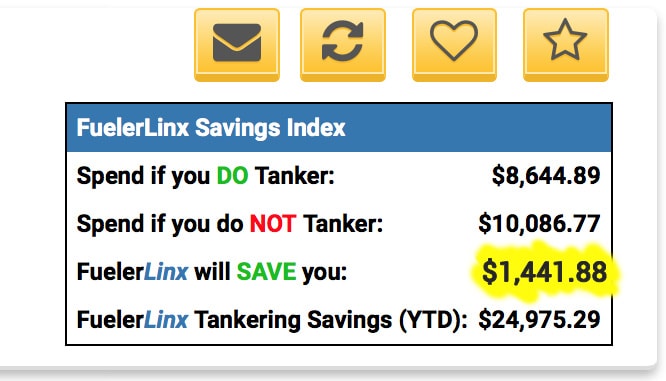 FuelerLinx makes it simple to determine when tankering will be most effective.
The Cost Savings Index displays estimated fuel costs on a trip-by-trip basis.
FuelerLinx even makes it easy to track tankering savings over time with automated fuel reports.
---
---
Additional Features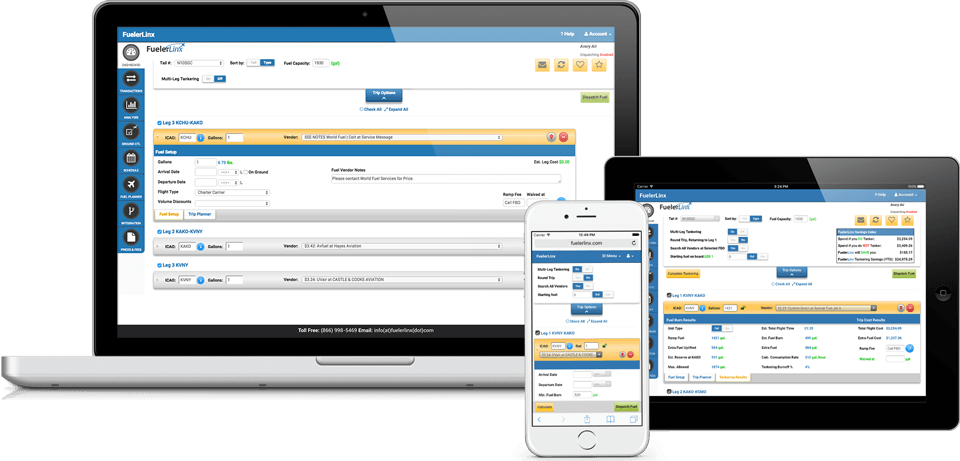 Check out some of our other features: